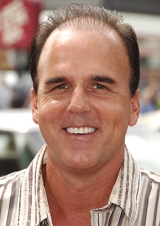 Steven Brent "Steve" Oedekerk (Born November 27, 1961 in Los Angeles, California) is the creator, director and executive producer of the 2006 movie Barnyard: The Original Party Animals and executive produces its' 2007 spin-off TV series Back at the Barnyard. In addition, he provides the voices of Eugene "Snotty Boy" Beady, his uncle Nathan and one of the Pizza Twins in the movie, TV series and other media.
Ad blocker interference detected!
Wikia is a free-to-use site that makes money from advertising. We have a modified experience for viewers using ad blockers

Wikia is not accessible if you've made further modifications. Remove the custom ad blocker rule(s) and the page will load as expected.